Our Team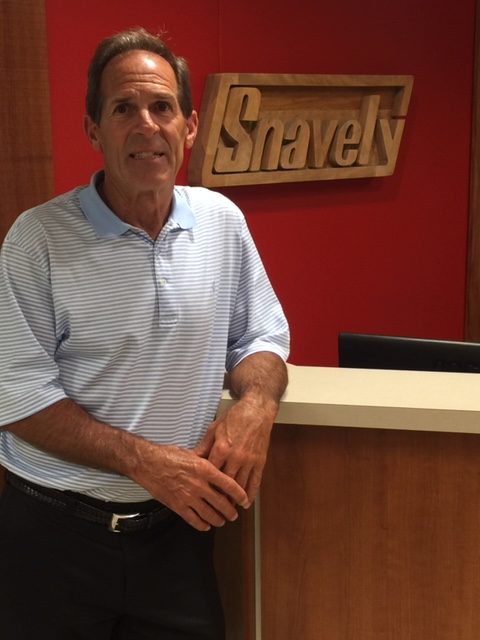 Steve Snavely
President
Steve began his career at J.C. Snavely & Sons in 1977. He currently oversees day to day operations and is also the lumber and materials buyer. He enjoys being part of a fifth-generation, family-owned business with a rich history of diversity and working with a great team of employees. Every day brings something new and keeps him challenged.
Steve lives in Lancaster with his wife Kerrie and their Boxer, Rudder. His sons, Chris, Nick, and Jesse are part of the sixth generation working with the company. Steve hopes that their four grandchildren will one day be part of the seventh generation at J.C. Snavely & Sons.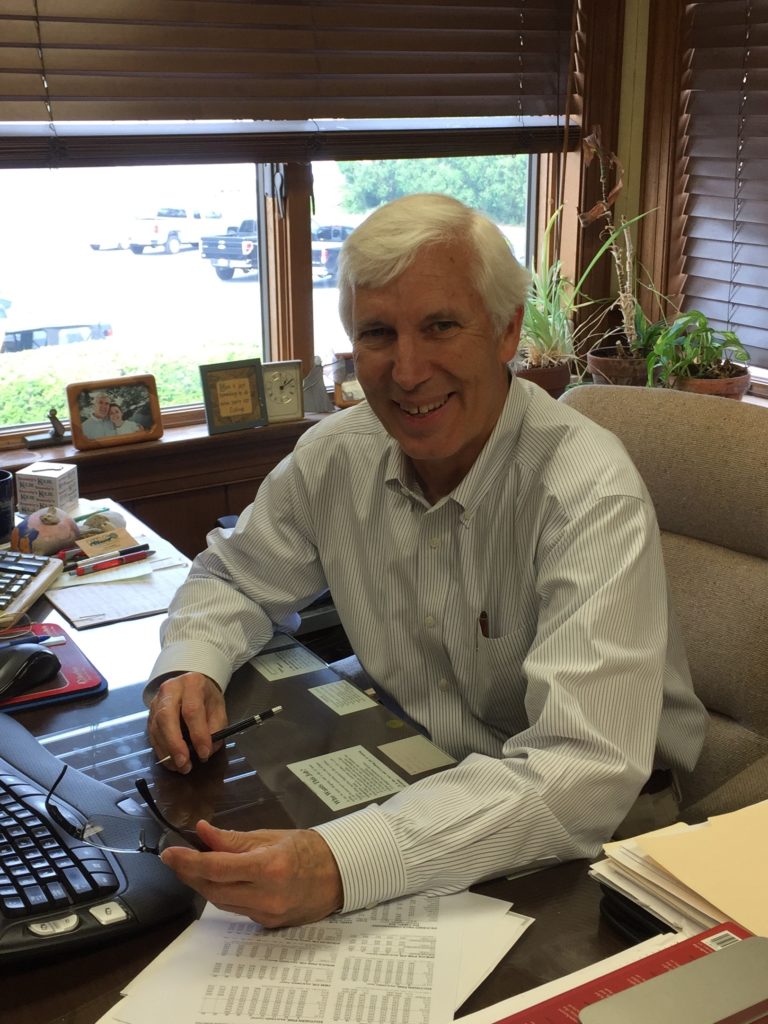 Chuck Fessler
Chairman
Chuck began his career at J.C. Snavely & Sons in 1979. He currently handles administration. He most enjoys the teamwork atmosphere of the company.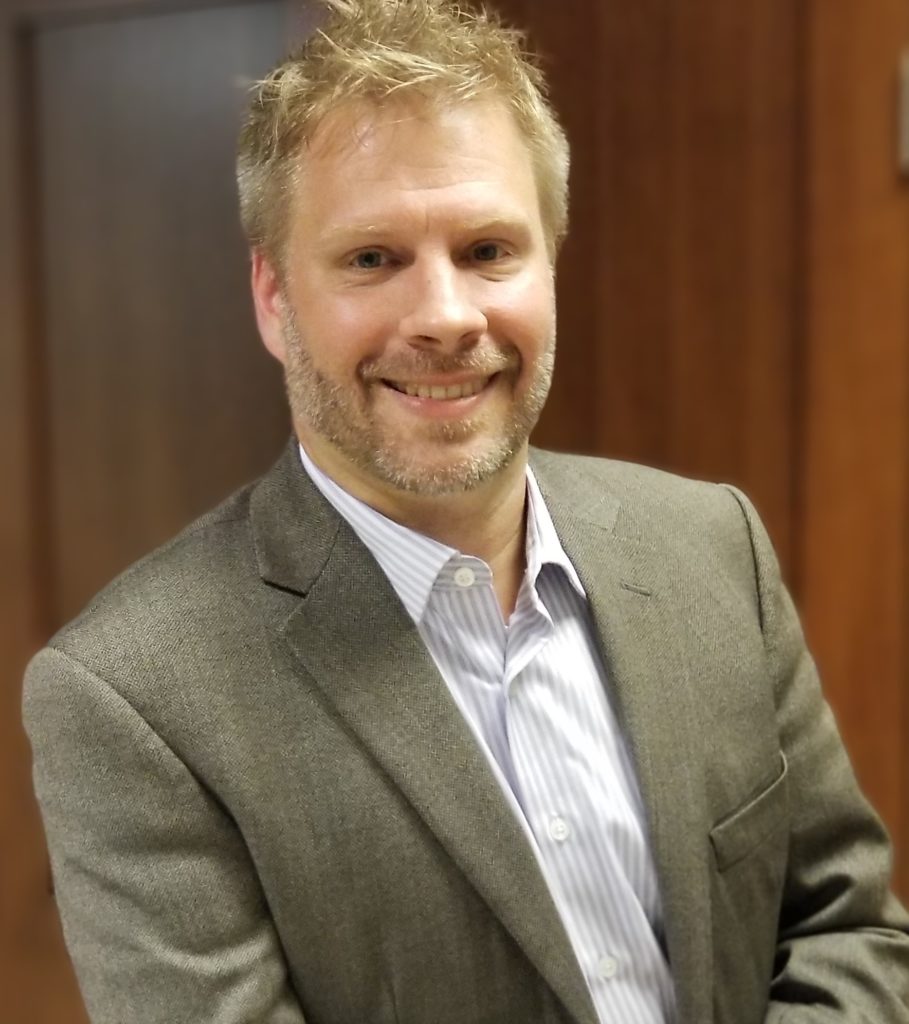 Nathan Van Name
VP of Sales
Nathan joined the staff at J.C. Snavely & Sons in 2017 as Sales Manager. He is in charge of the overall management of the sales team, as well as establishing company budgets, overseeing coordination between the estimating team and the sales team, and establishing company procedures and processes.
He most enjoys his ability to pull his experiences from diverse aspects of the construction industry into one position to create a cohesive approach to satisfying customers' needs and expectations.
Nathan is married to his wife, Carrie, and has four daughters. In his spare time, Nathan plays piano at LCBC and works on other side projects. Nathan is involved with the BIA Government Affairs Committee and a Board Member of the American Subcontractor Association of Central, PA.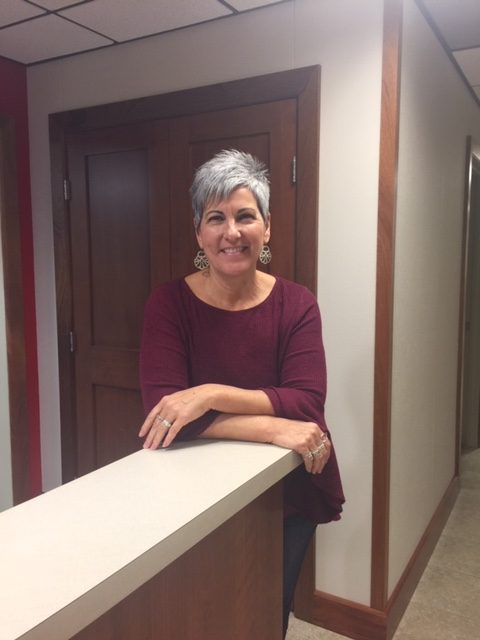 Stacey Cooper
Landisville Store Manager
Stacey began her career at J.C. Snavely & Sons in 1989 and currently manages the Landisville store, along with sales and purchasing responsibilities. She likes that every day at her job is different and she never knows what is going to come her way.
Stacey's favorite part of every day is going home to her kitty— Simon.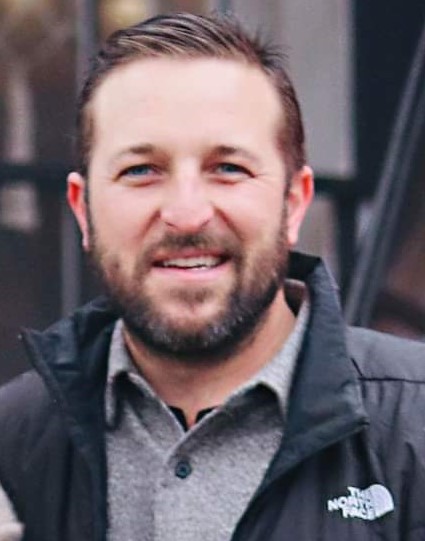 Nick Snavely
Commercial Sales
Nick works in Commercial Sales and is a sixth generation member of the Snavely team.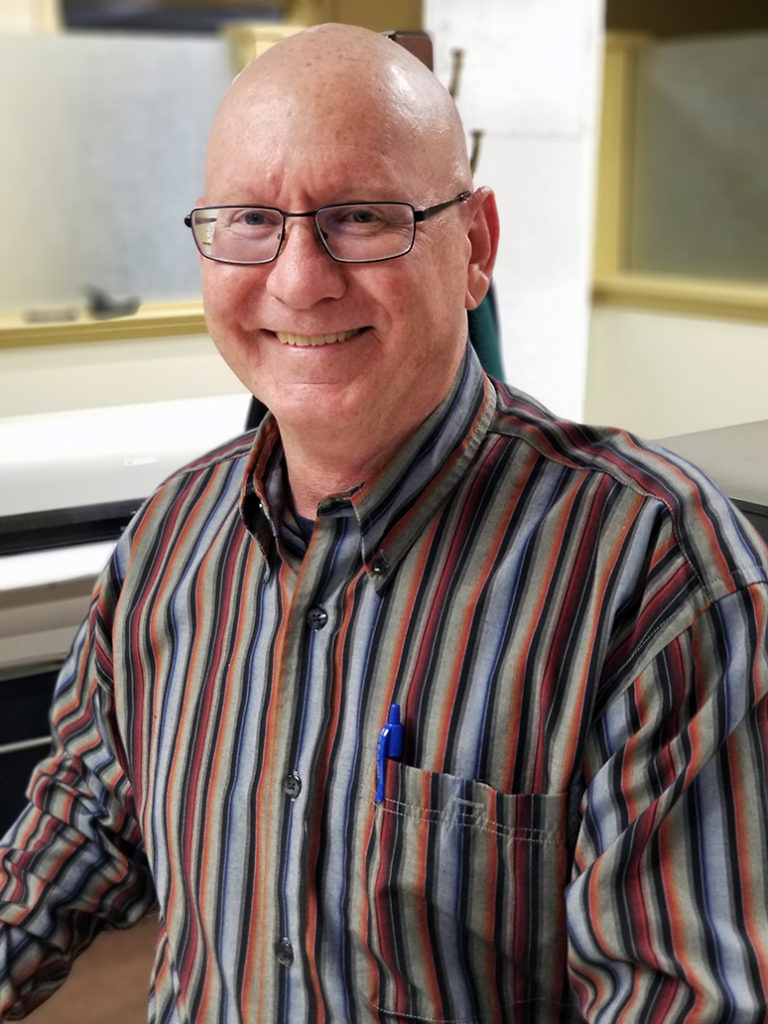 Dave Charles
Residential/Commercial Sales
Dave began working for J.C. Snavely & Sons in 1978 and currently works in residential and commercial sales. His day to day responsibilities include qualifying jobs, preparing bids to send to general contractors, following up on quotes, and closing sales. He also works closely with the project management team to ensure jobs run smoothly. He most enjoys meeting new people and participating in jobs that are well run.
He says, "It is very gratifying when the contractor is pleased with the performance of our team."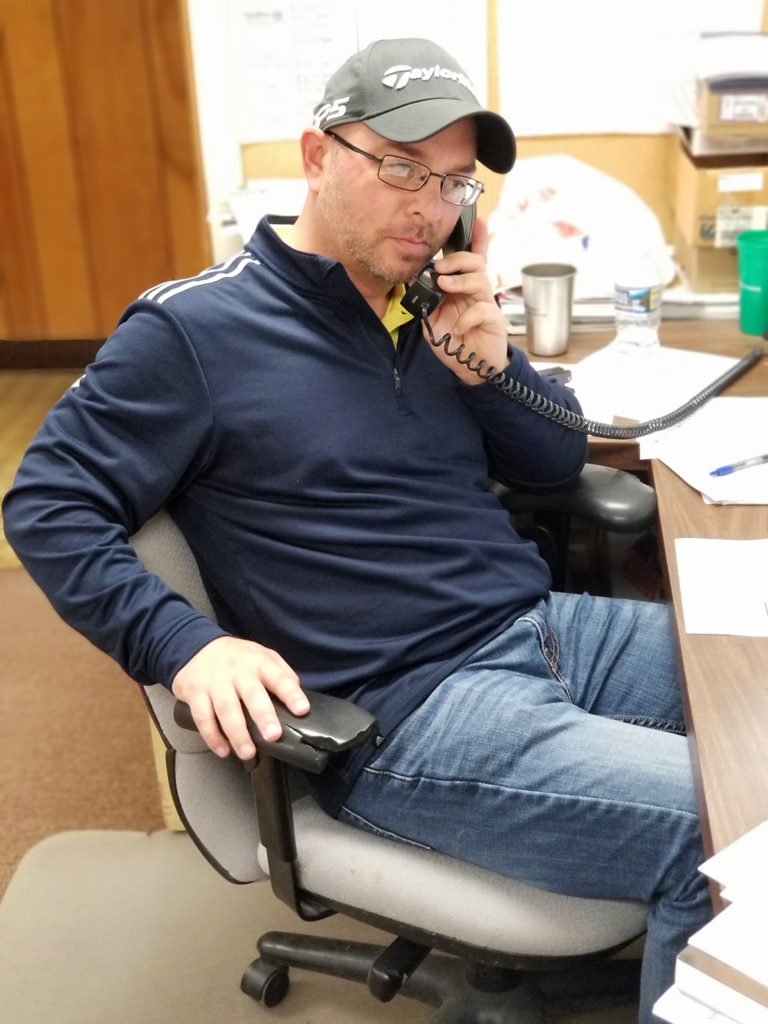 Paul Thoma
Inside Sales
Paul joined J.C. Snavely & Sons in 2004 and currently works in Inside Sales. His responsibilities include facilitating the ordering and shipping of building materials. He most enjoys that every day presents a new challenge.
Paul's version of charitable work includes donating money to his fellow employees for 6 months out of the year by letting them beat him at golf.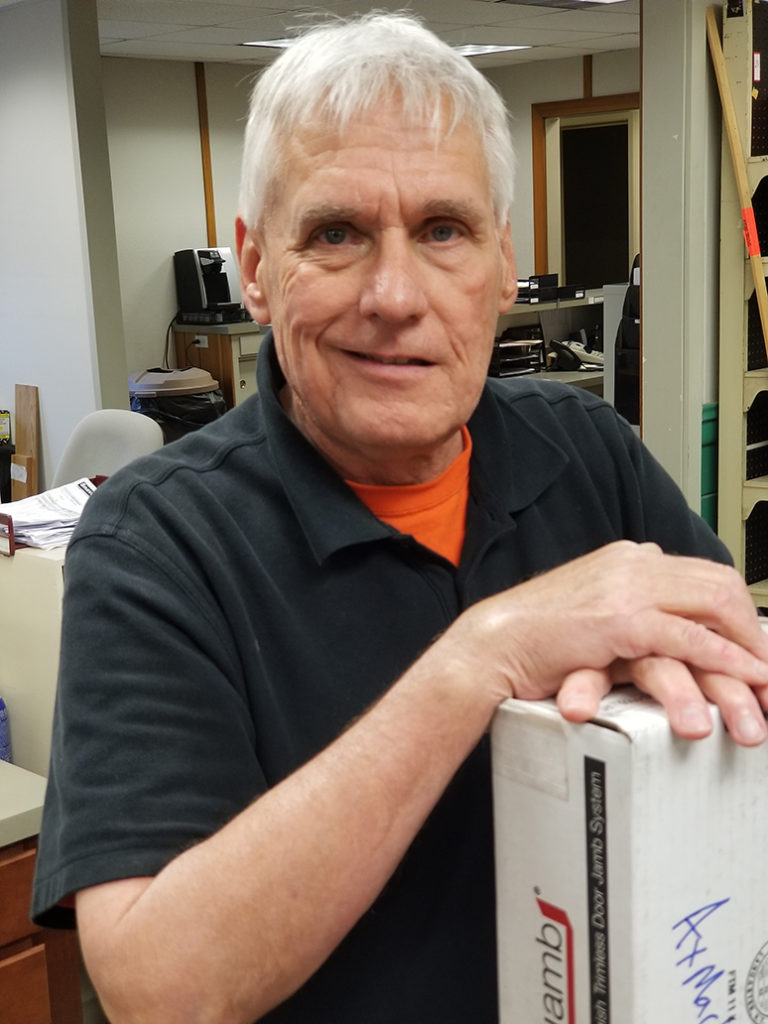 Guy Kingree
Sales Representative
Guy began his career with J.C. Snavely & Sons in 1999 and currently works in Contractor Store sales. He most enjoys the relationships he builds with contractors.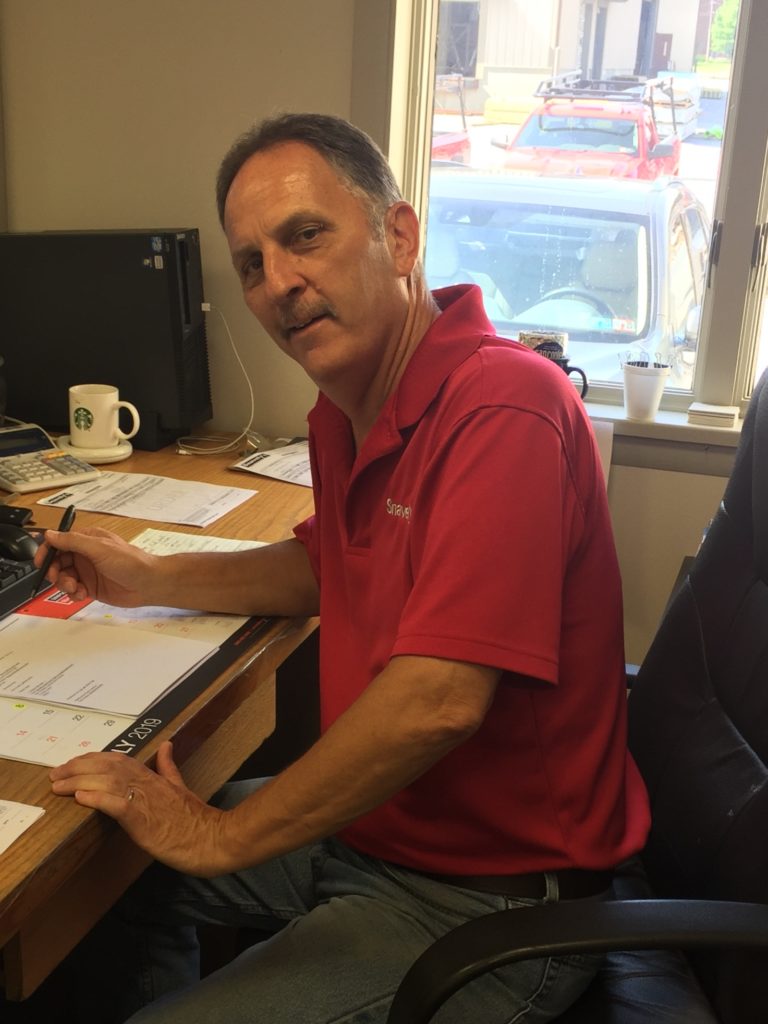 Dave Farmer
Sales Representative
Dave joined J.C. Snavely & Sons in 2007. He currently works in sales.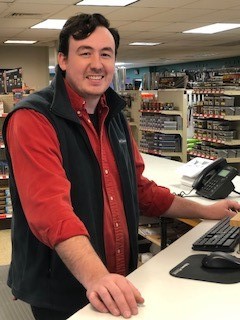 Trevor Phillips
Sales Representative
Trevor began working for J.C. Snavely & Sons in 2022 as part of our Landisville Contractor Store sales team.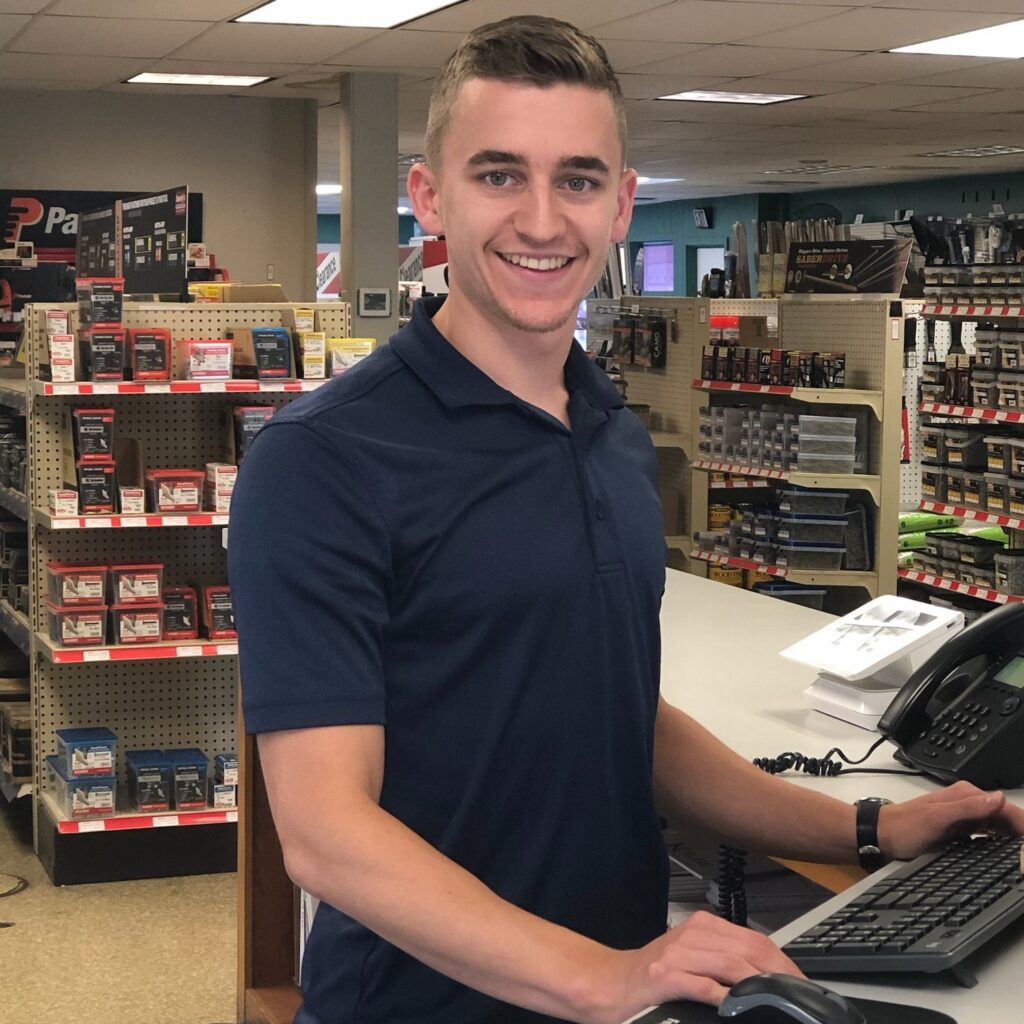 Justin Moore
Sales Representative
Justin joined the Snavely's team in April of 2023. He has been in the residential remodeling industry since 2018, both in construction and sales. He enjoys building relationships, and helping customers see their projects through to the end. When he's not working, you can find Justin playing Ultimate Frisbee, enjoying life with his sweetheart Hannah, reading, helping out at church, or telling someone the latest and greatest dad-joke.
ESTIMATING & PROJECT MANAGEMENT: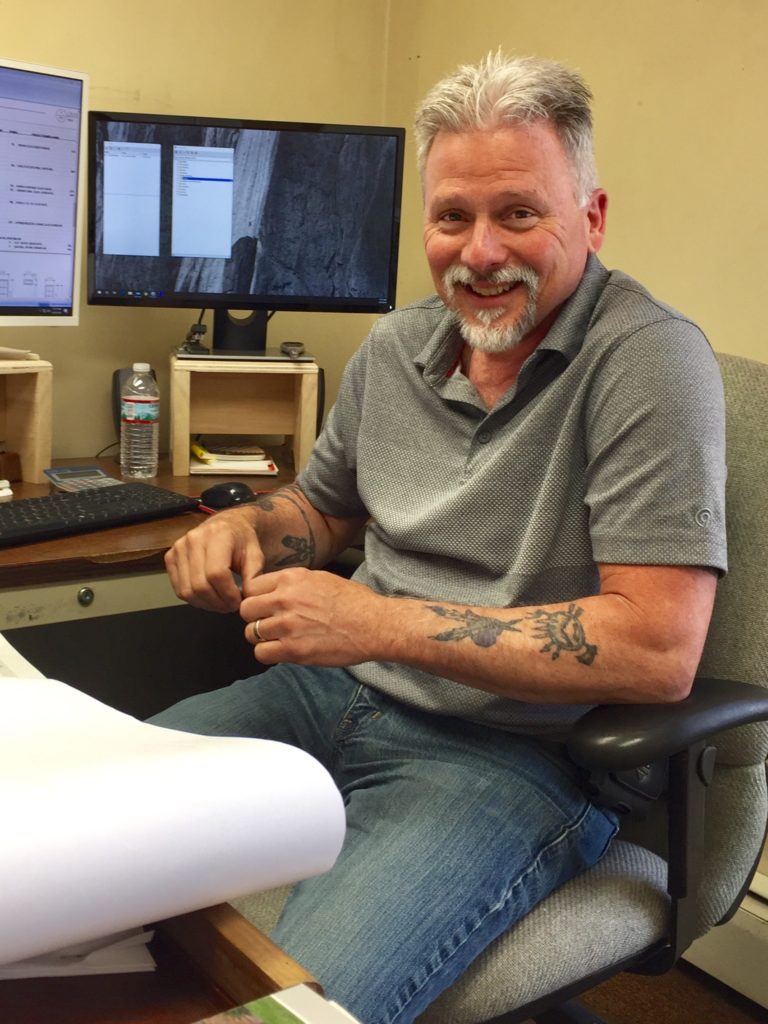 Don Shultz
Lead Estimator
Don joined the team at J.C. Snavely & Sons in 1985 and currently works in estimating and the housing shop. He most enjoys taking materials off of plans with the Planswift program. He also enjoys building things by hand.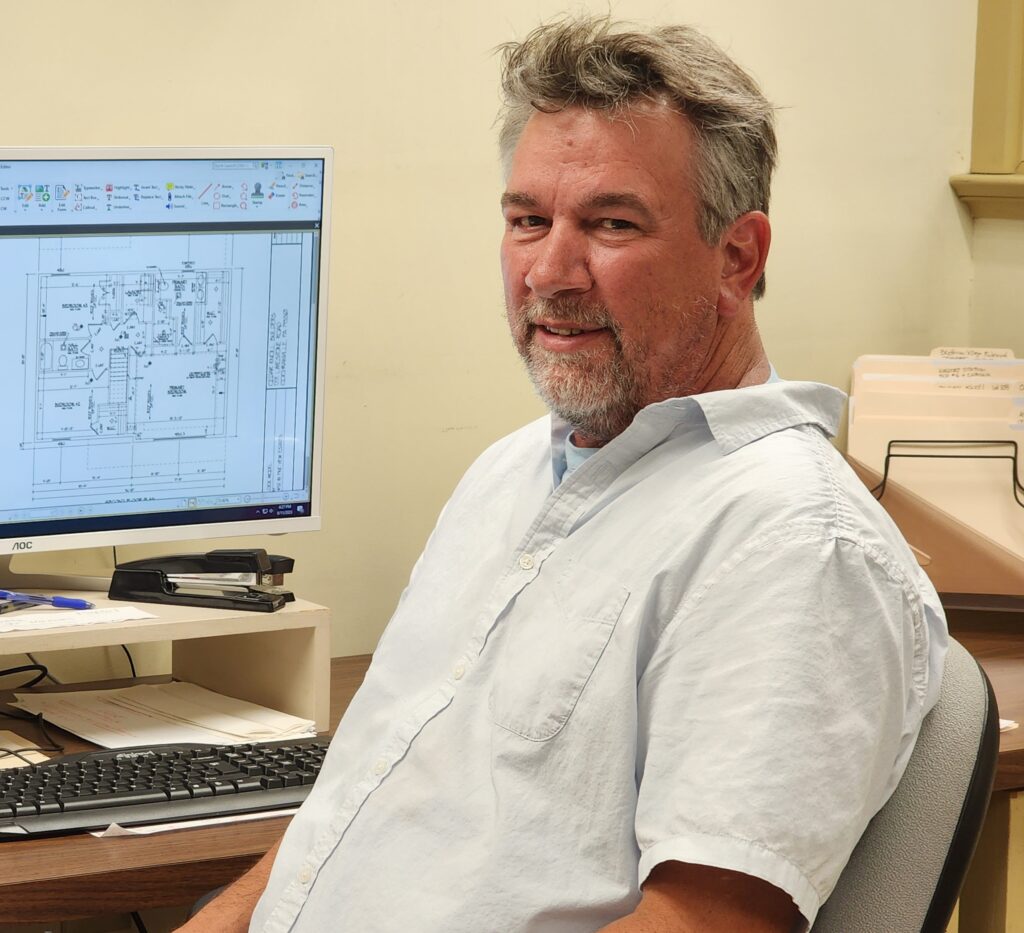 Ted Shettel
Estimator
Ted joined the team at J.C. Snavely & Sons in 2023 as an estimator. While not doing blueprint takeoffs Ted enjoys spending time at the beach with his family.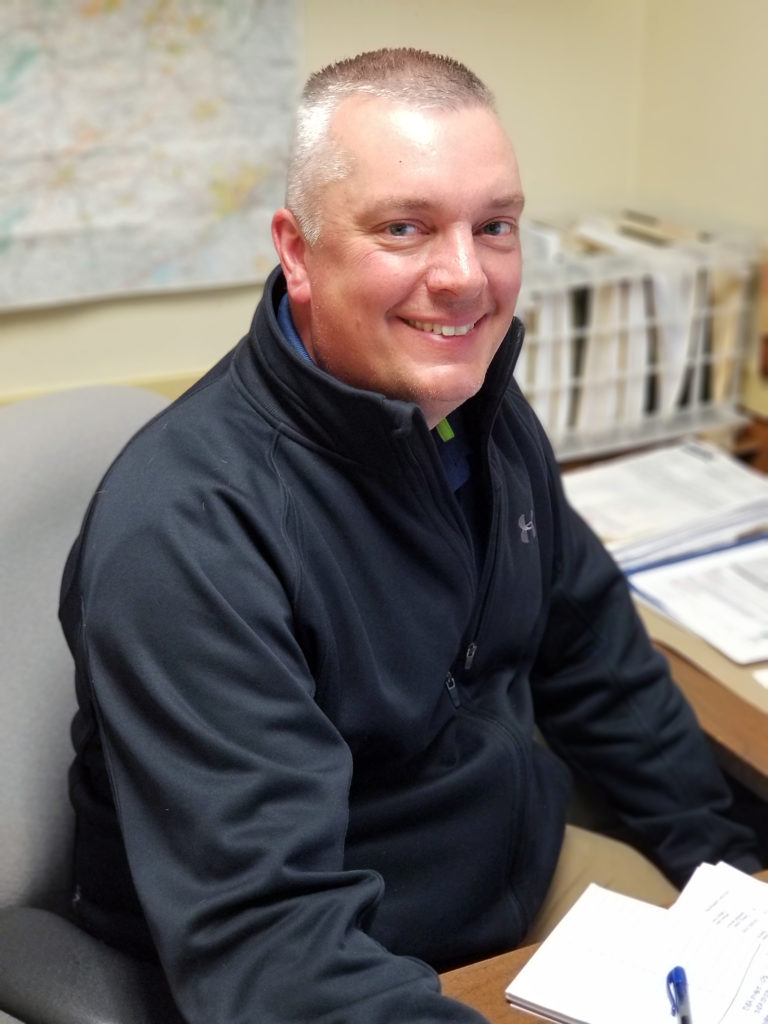 Scott Young
Project Manager
Scott joined J.C. Snavely & Sons in 1994. As a project manager, Scott is responsible for the coordination between customers and the J.C. Snavely team to ensure projects run smoothly. This includes making sure customers can rely on the team to keep their project on schedule, have the correct material, and stay within their budget. Scott likes that every day holds a different challenge.
He says, "You never get in a rut, because you never know what a new day might bring. Even if you think you know what you want to do when you come to work, one phone call or email can change everything. My job definitely keeps me on my toes."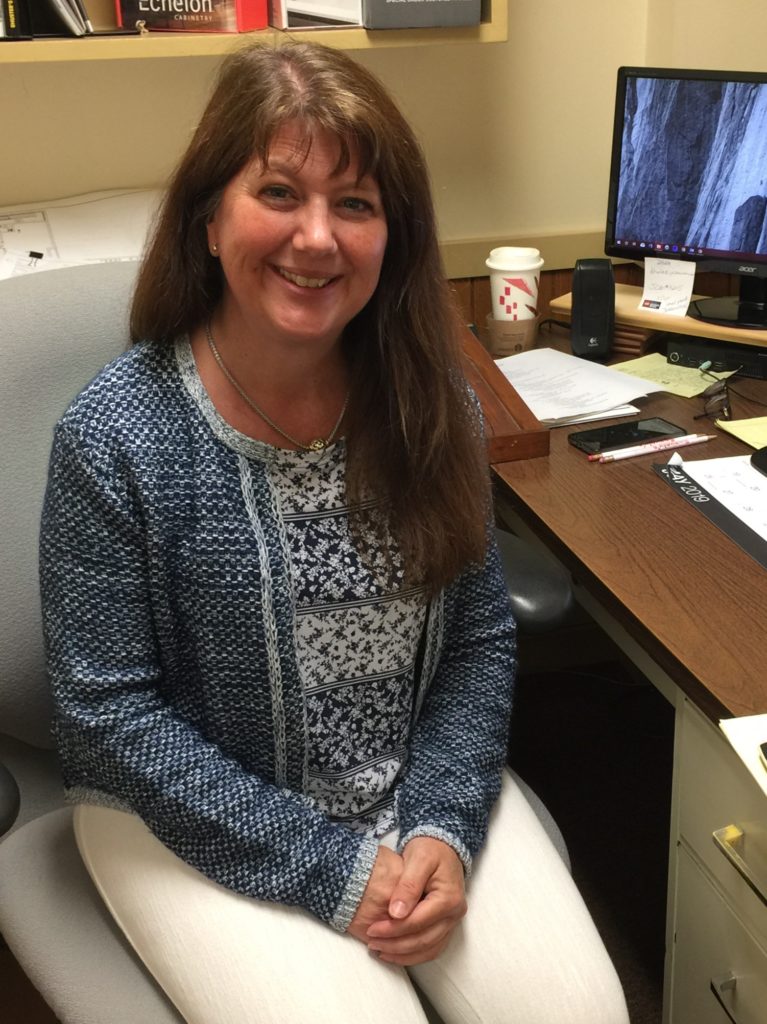 Debbie Hale
Cabinet Estimator/Project Manager
Debbie began working for J.C. Snavely & Sons in 2019 and currently works in sales and estimating support. She likes that every day on the job is different and a continual learning process. She says, "Everyone here is really nice to work with and works as a team."
Debbie has three amazing sons, Matt, Michael, and Liam. Her family also includes three pets, Maggie, a Golden Doodle and the best dog anyone could ever have, Lily, a very lovable cat who is still a "pill", and a sweet Chinchilla, George.
While Debbie doesn't have time for many hobbies, she loves doing DIY projects around the house. She also enjoys traveling and visiting new places. She loves the beach and just about any outdoor activity.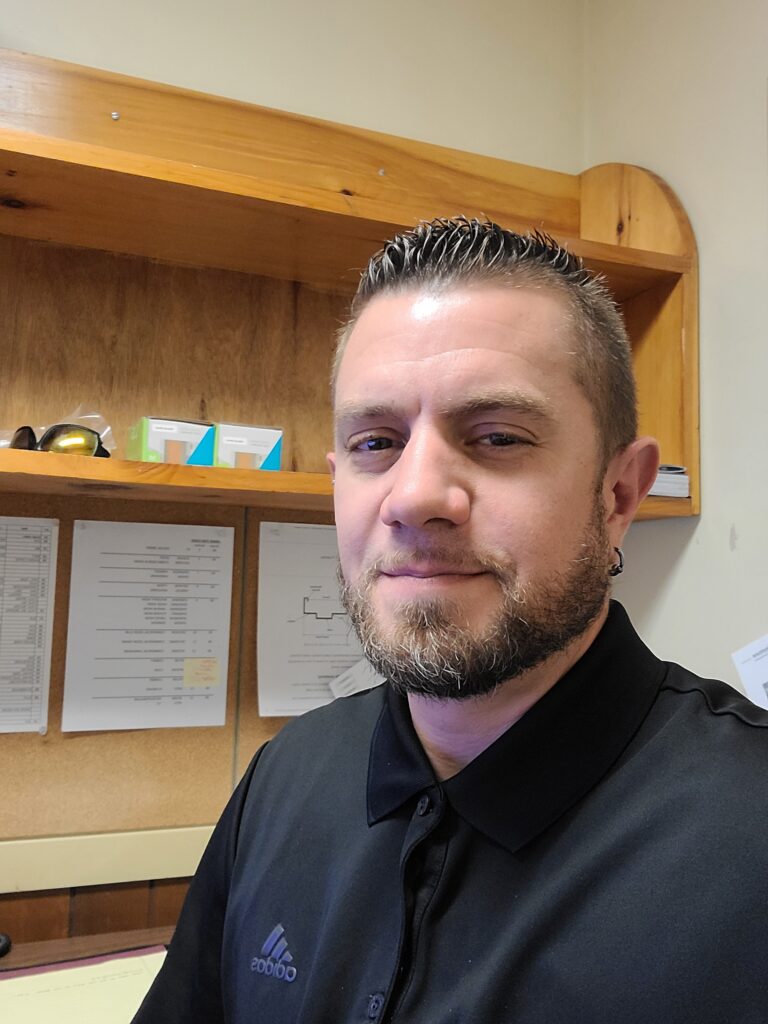 Ryan Jarvis
Door Estimator/Project Manager
Ryan joined the J.C. Snavely & Sons team in 2022 and appreciates that everyone has been very welcoming and helpful. His primary role is coordinating Commercial Door and Hardware products.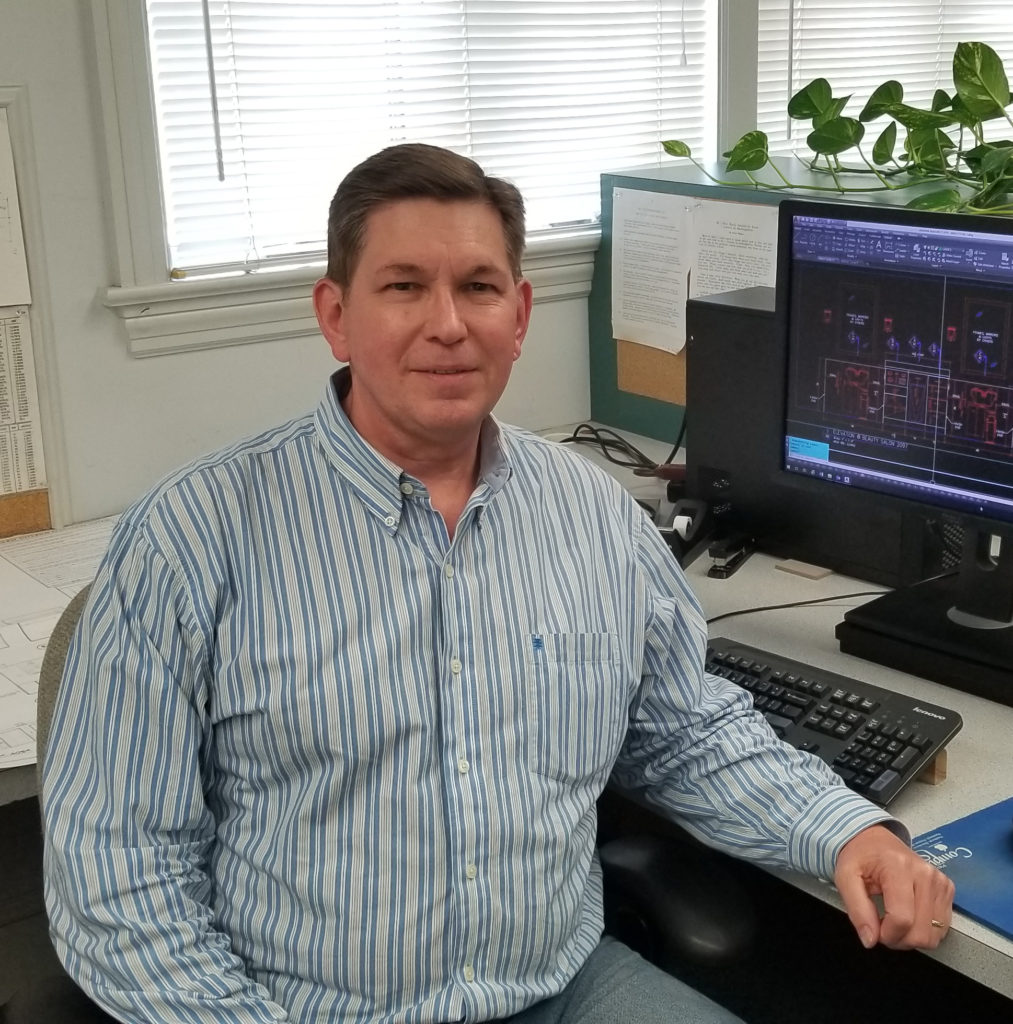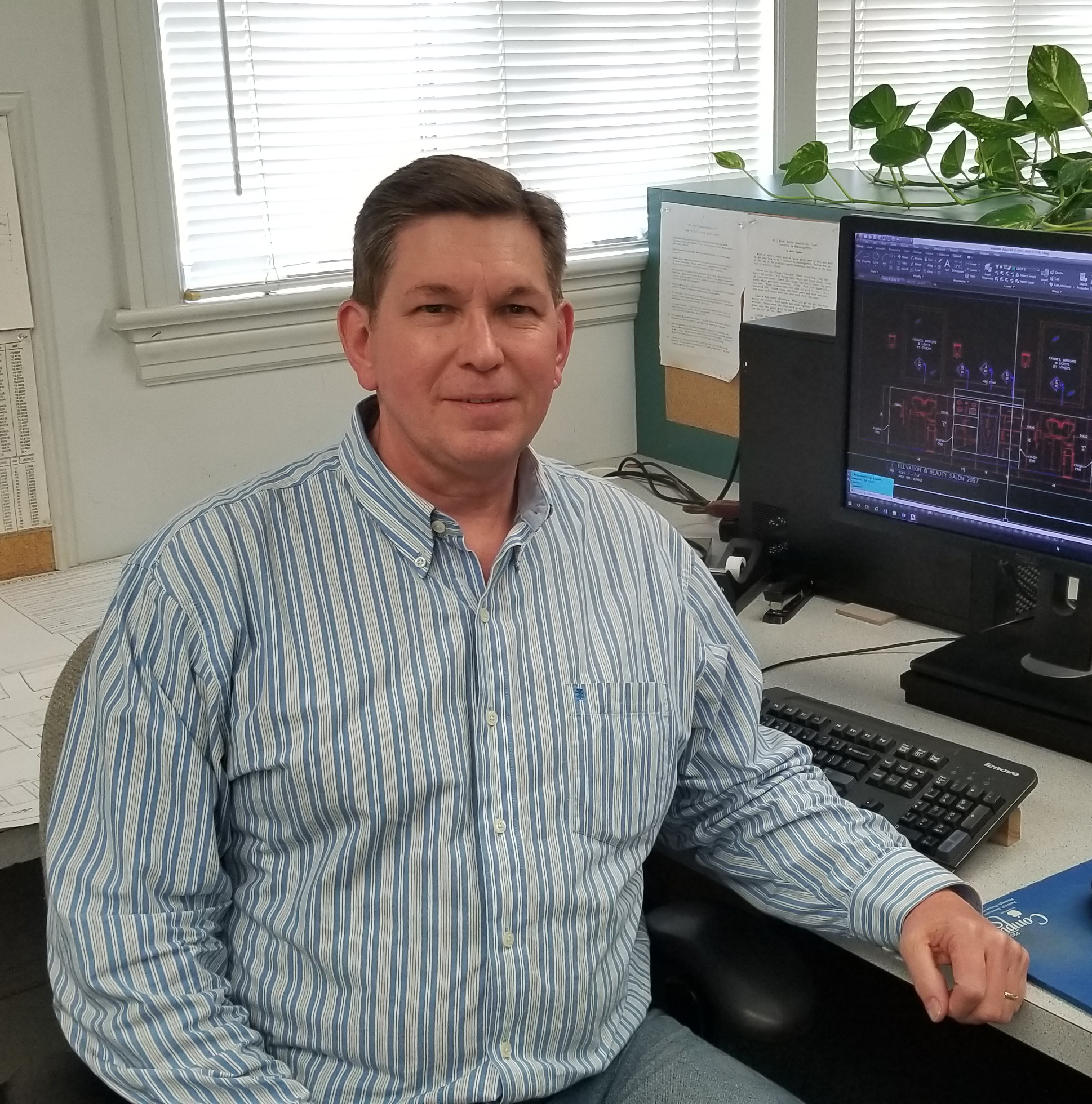 Dave Reiste
Drafting
Dave began his career with J.C. Snavely & Sons in 1998. His primary responsibilities have been shop drawings for the custom millwork division. He has also worked closely with the custom molding department and when needed, he assists the stock cabinet department. He appreciates the variety his job provides.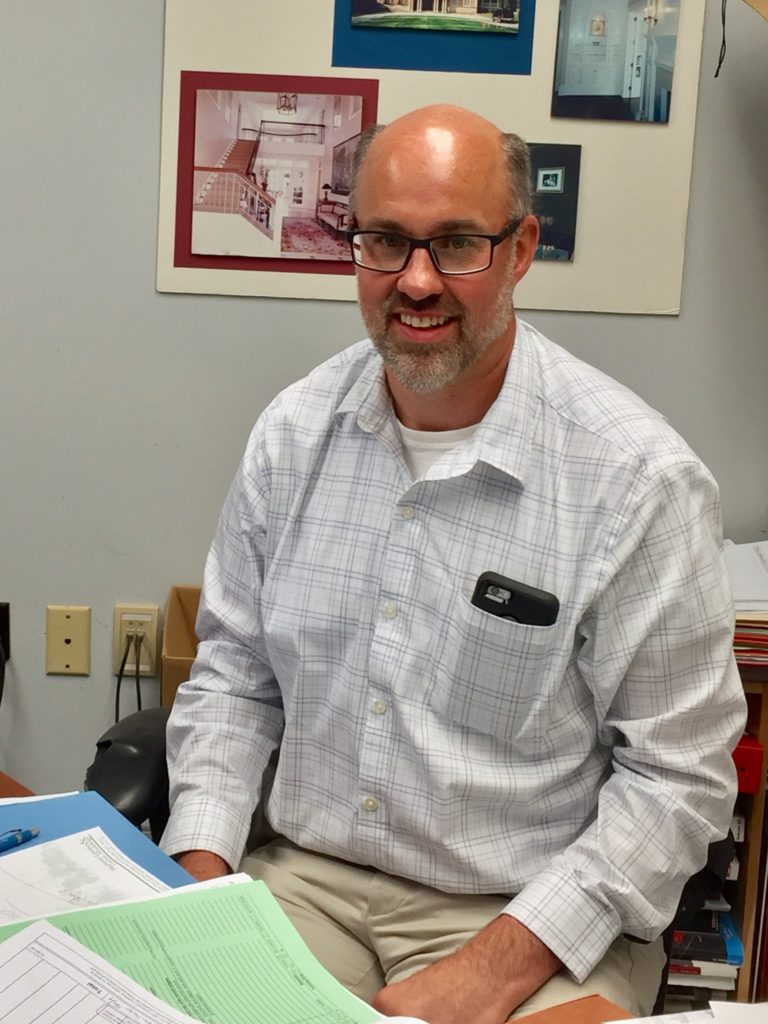 Alan Hinson
Architectural Mill Manager
Alan joined J.C. Snavely & Sons in 2003. As the Architectural Mill Manager, he manages all aspects of the Custom Millwork Division and purchasing materials. He most enjoys the interactions with customers, vendors, and employees that are an integral part of his job.
When he's not working you'll find Alan playing volleyball, watching Penn State wrestling, riding his motorcycle, or doing just about anything outdoors with his wife Linda, and three kids, Patrick, Emily, and Madison.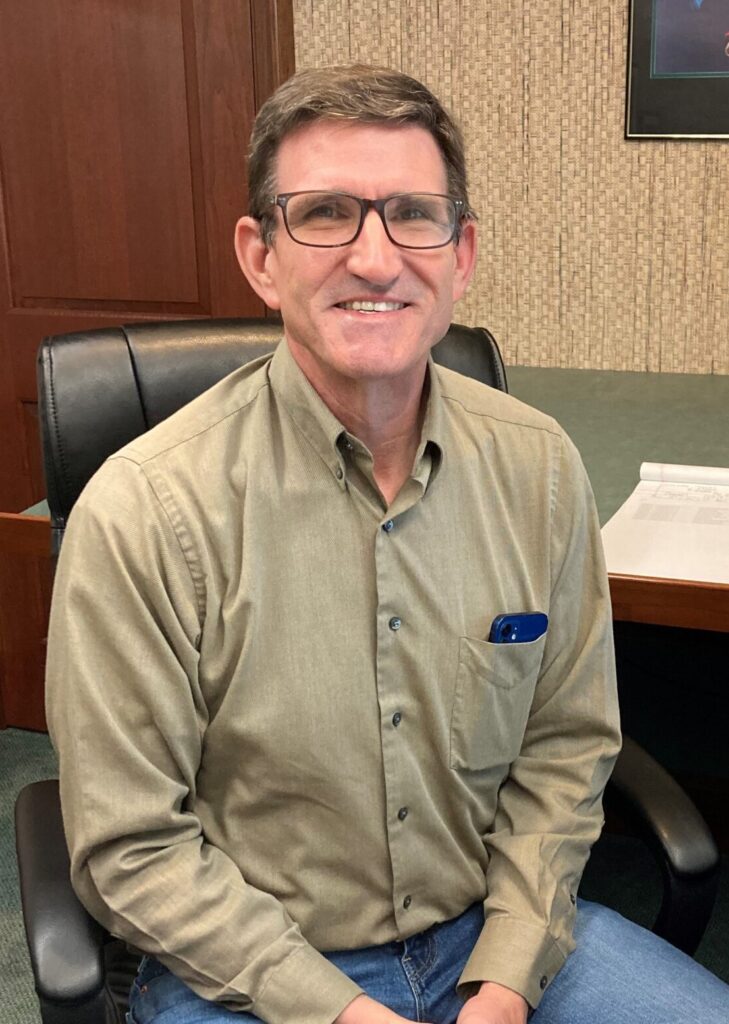 Doug Beaver
Operations Manager
Doug brings a wealth of estimating and operations knowledge in both millwork and solid surface/stone countertops to J.C. Snavely's. He enjoys time with his family and doing various home improvement projects.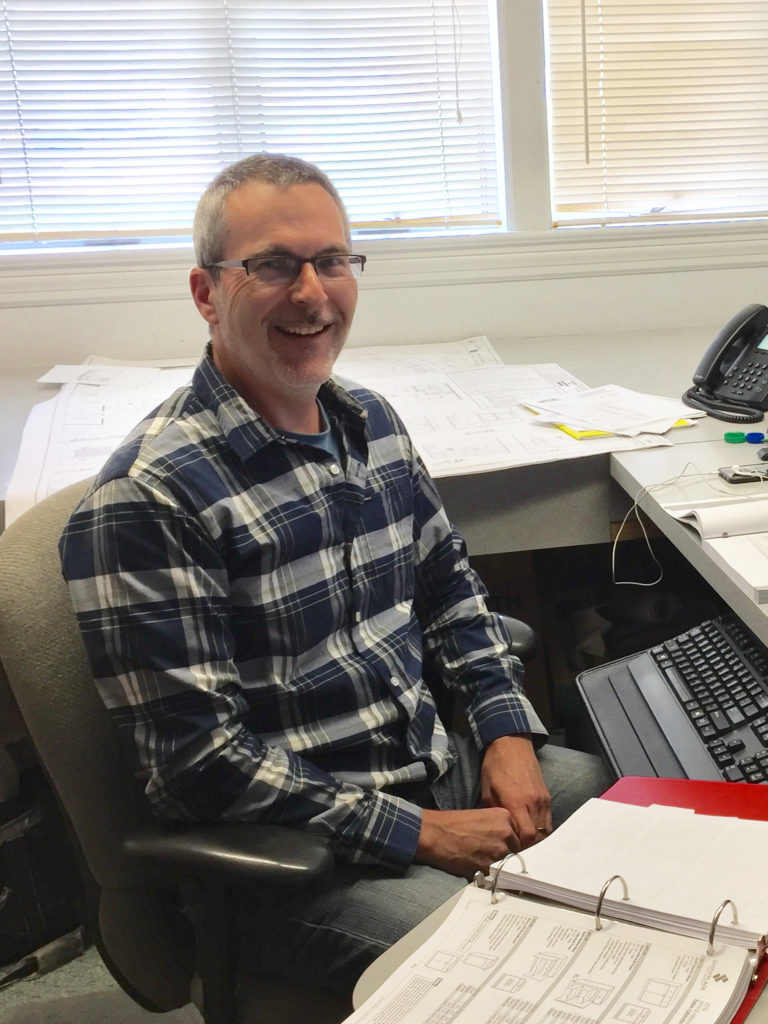 Randy Funk
Millwork Project Manager
Randy began his career at J.C. Snavely & Sons in 1999 and currently serves as an Architectural Mill Project Manager. He works to get out in front of projects, organizing and distributing information to the appropriate people from contractors and designs to installers, or in-house personnel. His ultimate goal is to bring the project to completion on schedule and budget and help cultivate relationships along the way.
He likes how his co-workers all pull together, leave their egos at the door, and are willing to help one another any time to accomplish the task at hand.
Randy lives in Denver, PA with his wife and three children. Activities with his children keep him and his wife busy throughout the year including gymnastics, dance, baseball, football, and basketball. He likes to help coach kid's sports when possible or help where needed. Randy also enjoys running and working on their old house.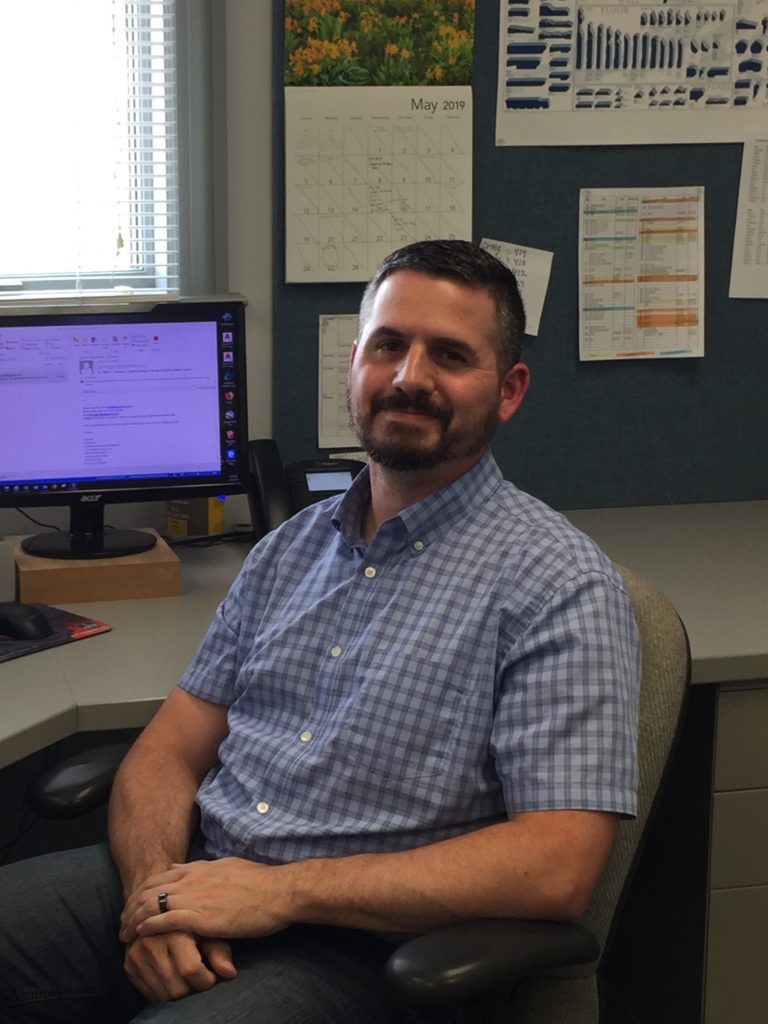 Jon Hirt
Architectural Millwork Estimator
Jonathan started working for J.C. Snavely & Sons in 2019. As an Estimator, Jonathan reviews plans and take-off of materials to calculate competitive estimates for various millwork projects. He likes that his job gives him the opportunity to use math and organizational skills, but also requires strategic thinking and decision making.
Jonathan is married and has a son. He enjoys music and plays bass guitar as well as other instruments. He has been playing music since he was 11 years old.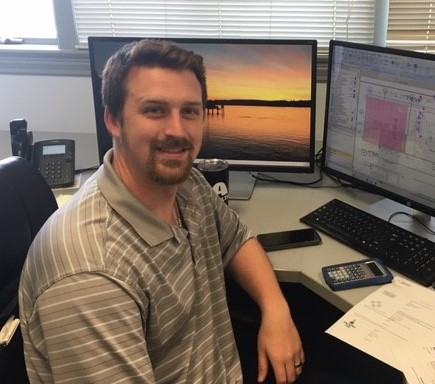 C.J. Lynch
Architectural Millwork Estimator
C. J. is a Thaddeus Stevens College of Technology graduate that came to us with experience in millwork production and estimating.  When he's not working, C. J. enjoys spending time with his wife, Morgan, and their two children relaxing at the Chesapeake Bay.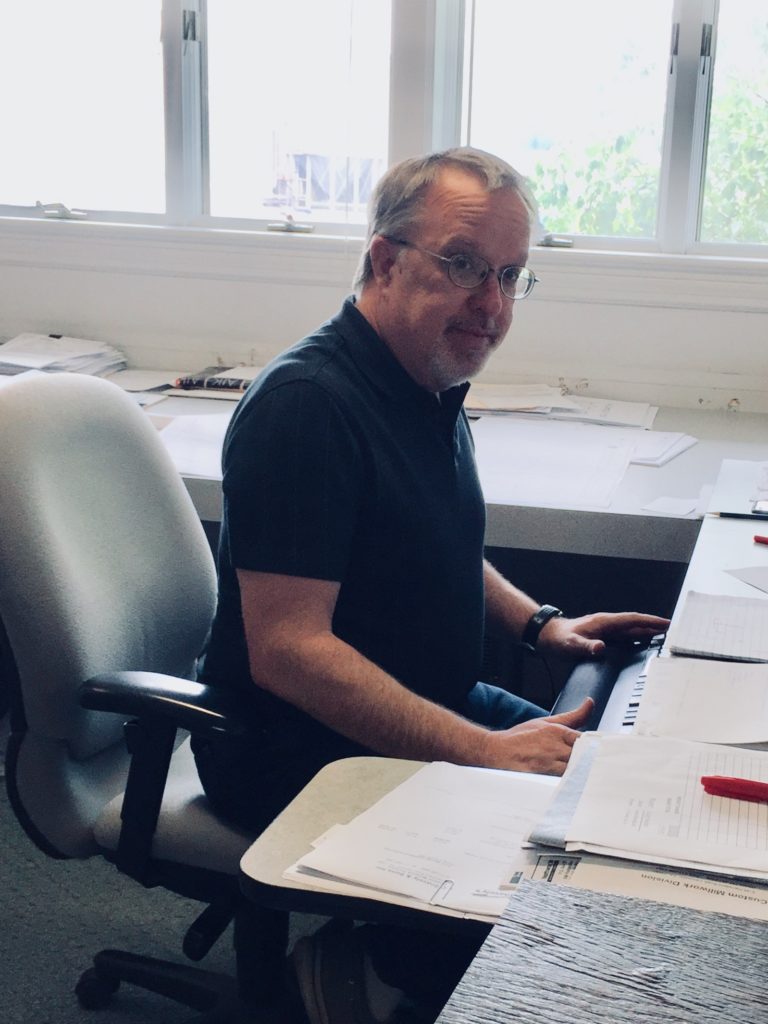 Craig Veacock
Millwork Project Manager
Craig joined J.C. Snavely & Sons in 2012. As an Architectural Mill Project Manager, Craig oversees the casework and millwork for projects, from drawing to field measuring, ensuring the proper fit of materials. He also troubleshoots issues that arise and ensures the customer is happy at the end of the project. He most enjoys seeing the final product installed, knowing that it took a team to make it happen.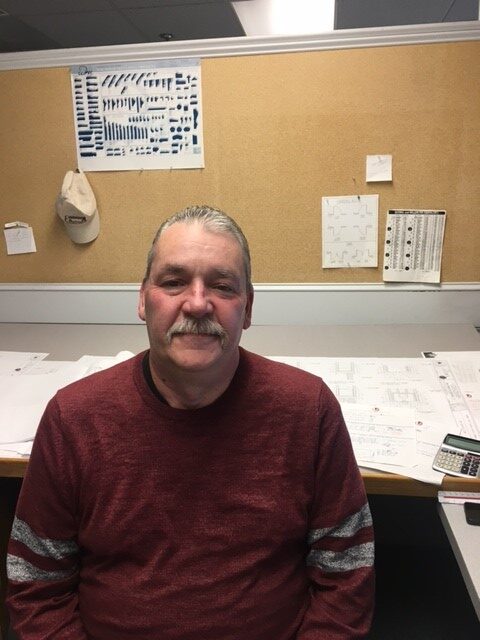 Jimmy Miller
Millwork Project Manager
Jimmy came to  J. C. Snavely & Sons in 2022 with 30 years of industry experience.  He is a Project Manager with past experience as a Shop Foreman and CNC Operator. Jimmy likes most anything outdoors (especially fishing and hunting).  He also enjoys riding his motorcycle, boat and taking long drives with his wife, Judy, in his corvette.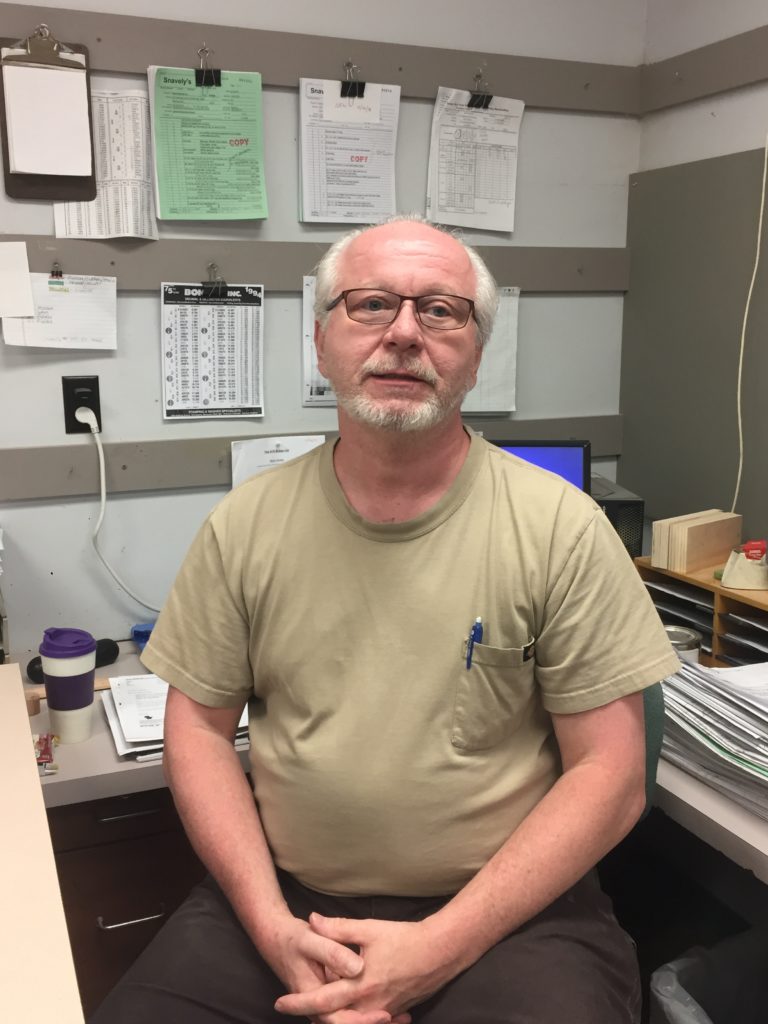 Jim Kaptain
Millwork Engineer
Jim's married and lives in Red Lion.  He has been in the woodworking field for many years.  His expertise and experience in Custom Architectural Millwork make him a valued member of the Snavely Millwork Team.  Jim enjoys problem solving and the challenge of meeting production schedules.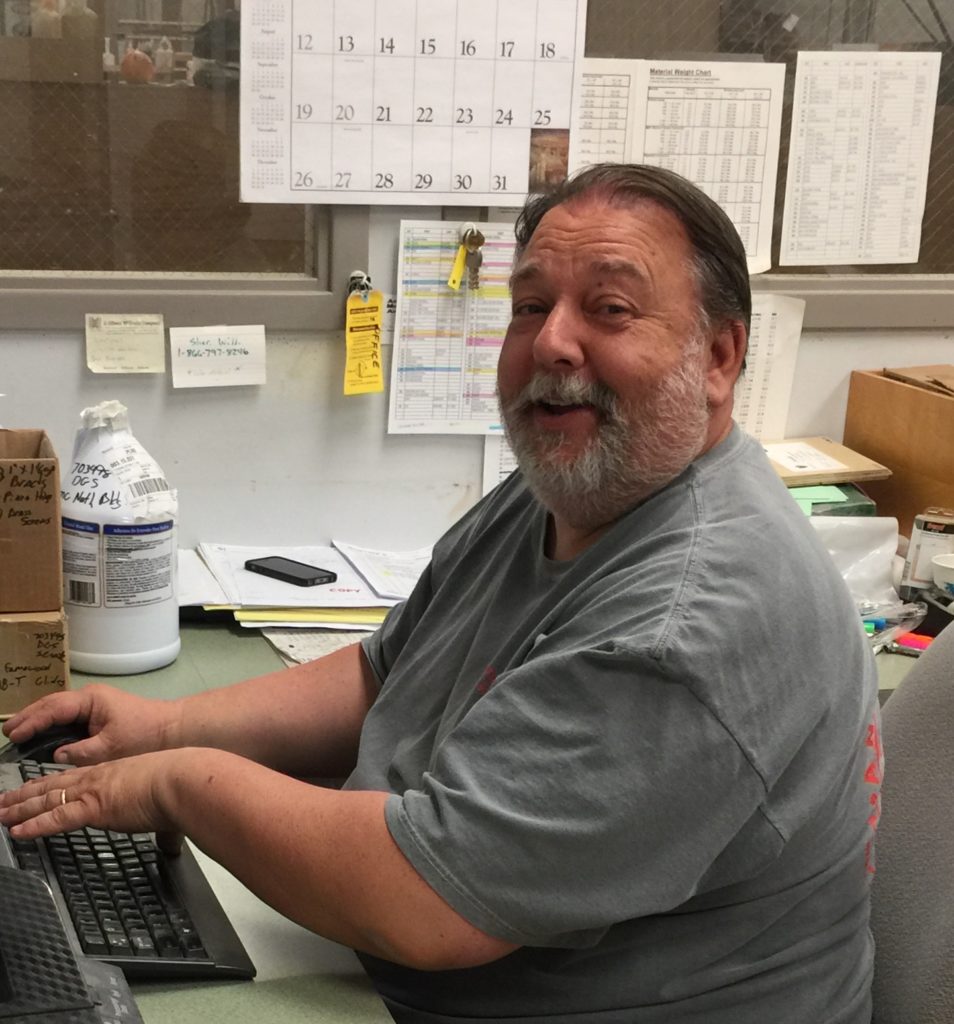 Brett Whitcraft
Millwork Production Manager
Brett has been working for J.C. Snavely & Sons for 6 years and currently schedules and manages the manpower and materials in the mill to meet the customer's need. He is also responsible for mill shipping and receiving. Brett enjoys the variety of work and challenges of everyday production. He claims the employees at all of the locations have been great to deal with which makes his job a lot easier and more enjoyable.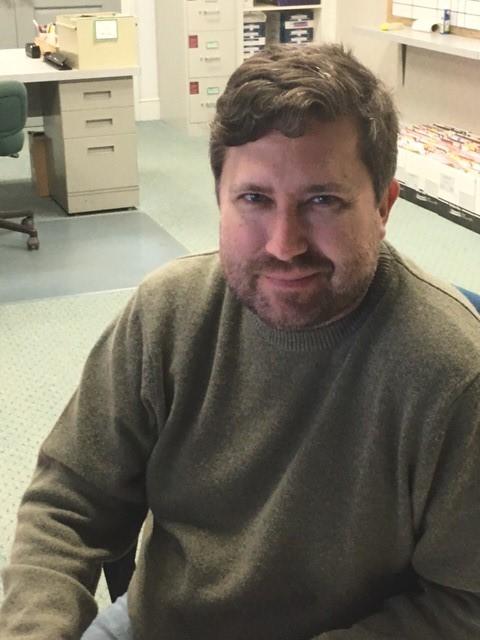 Josh Fessler
Mill Administrative Assistant
Josh joined our Millwork team in January 2021. He comes to us with 19 years of experience in the window industry.
Josh lives in Lancaster with his family. He enjoys sports, music and sharing a good meal with family and friends.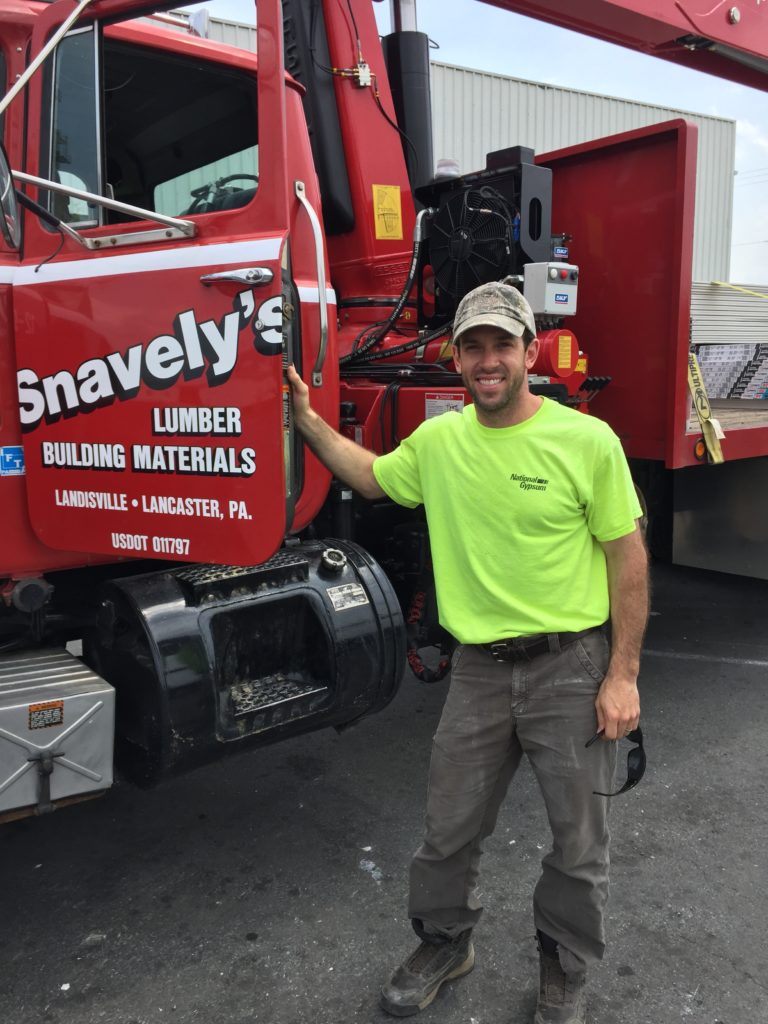 Chris Snavely
Drywall Manager
Chris is a member of the sixth generation of the Snavely family. He lives in Lancaster with his wife, Lindsay, their daughter, Lucy, his other "furry children", Dory and Nala, who also pitch in as drywall greeters and support staff.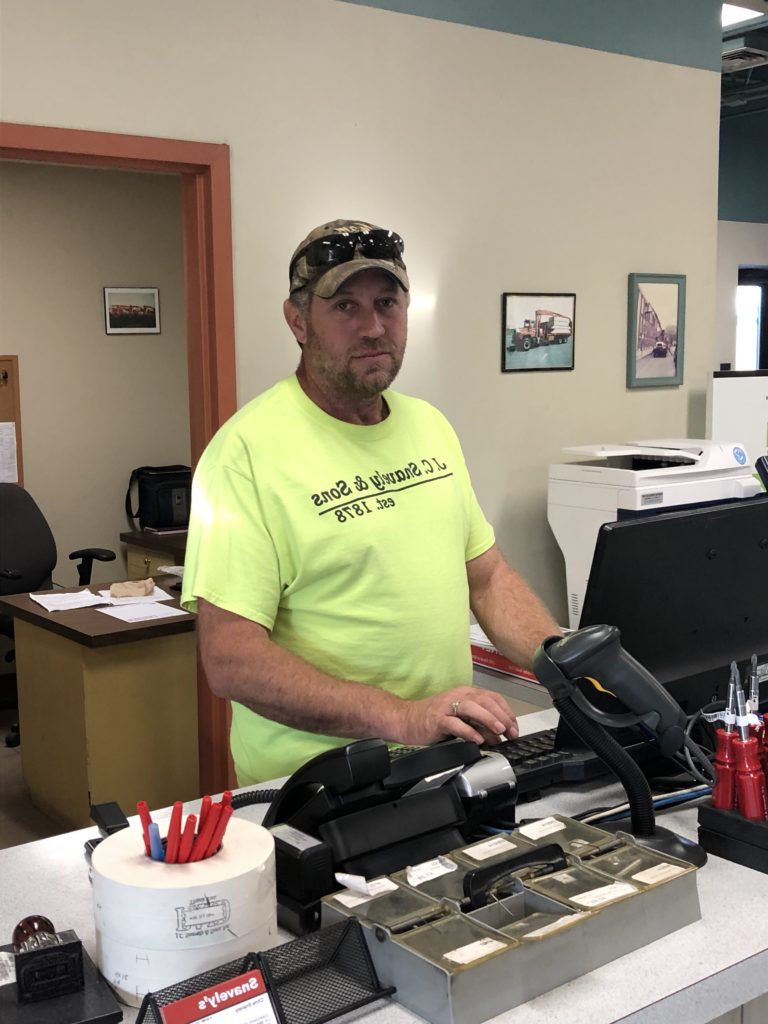 Steve Findley
Warehouse / Office Supervisor
Steve joined the J.C. Snavely & Sons team in 2019 and currently handles scheduling and dispatch along with driving and delivery. He oversees various office and warehouse duties, basically whatever the day requires.
Steve likes that everyone at J.C. Snavely & Sons works together to get the job done.
When Steve isn't working, he enjoys spending time with his wife, Angie, and their three children, Matthew, Lauren, and Ashton.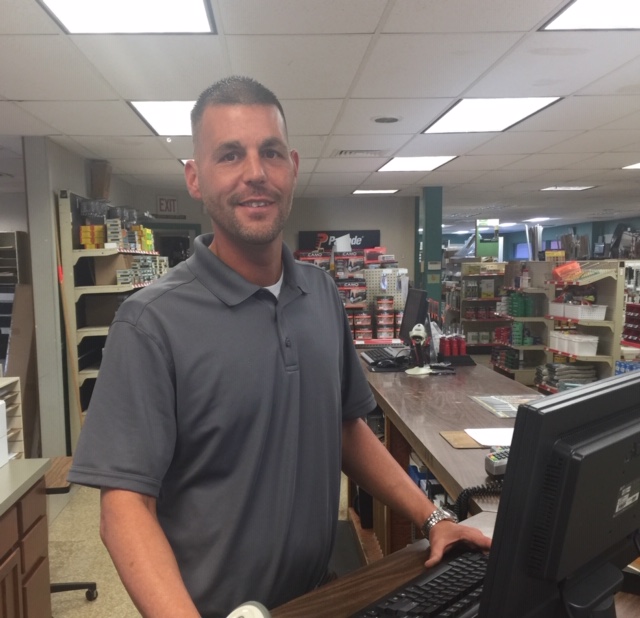 Craig Deardorff
Drywall Counter Sales
Craig joined J.C. Snavely & Sons in 2019 as an Landisville counter sales person and is now at our Drywall location as counter sales and support. He enjoys working with the public and helping everyone in any way he can.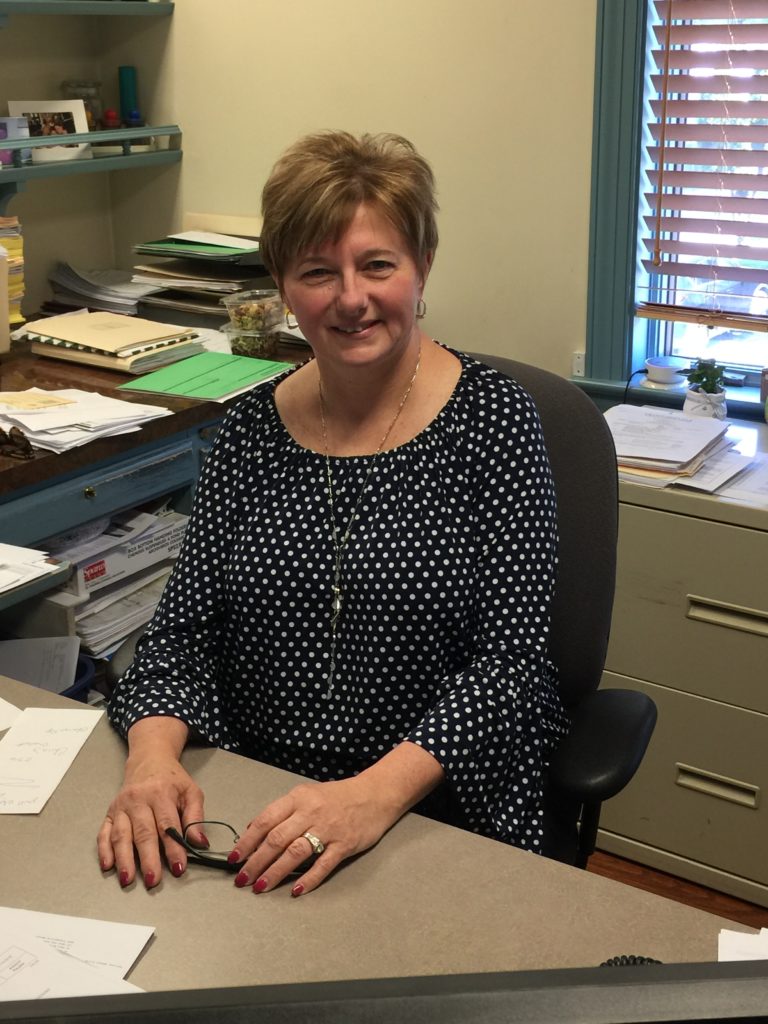 Dawn Shultz
Accounting/ Office Manager
Dawn started working at J.C. Snavely & Sons in 1984. She is currently responsible for financial reporting, general office duties, HR, and the credit departments. Dawn enjoys the variety of her job and the people on her team.
When she's not working you'll find Dawn spending time with family, enjoying weekend getaways with friends, or taking long rides on the Harley with her husband Don.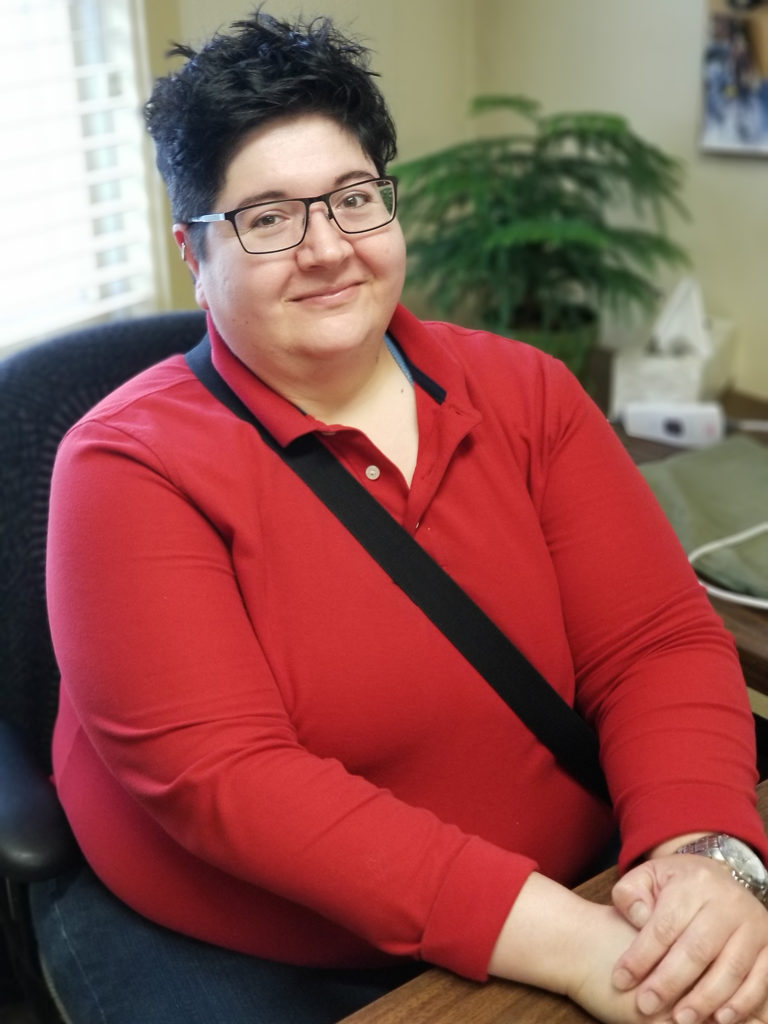 Jean Felty
Accounts Payable
Jean has worked for J.C. Snavely & Sons since 1994. Working in Accounts Payable, Jean approves invoices for payment after checking them against purchase orders and works with purchasers and vendors to resolve problems and pays bills. She also handles the reception area. Jean most enjoys researching problems and bringing them to resolution.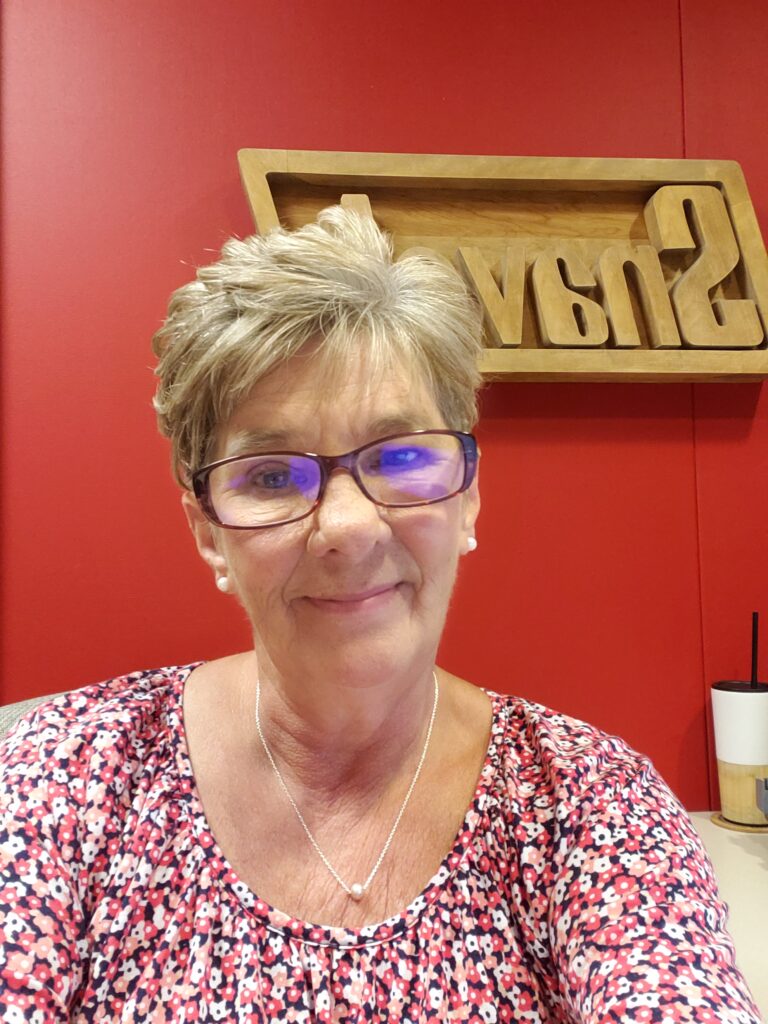 Jo Lynn Cottle
Receptionist
Jo Lynn joined the team at J.C. Snavely & Sons in 2012 as Receptionist. Along with answering the phones her responsibilities include accounts receivable, billing, and filing. She likes the variety of her work and the opportunity to learn new things.
Jo Lynn has four kids, three grandkids, two German Shepherds, and a cat. Oh and a husband too!
Landisville Yard and Shipping: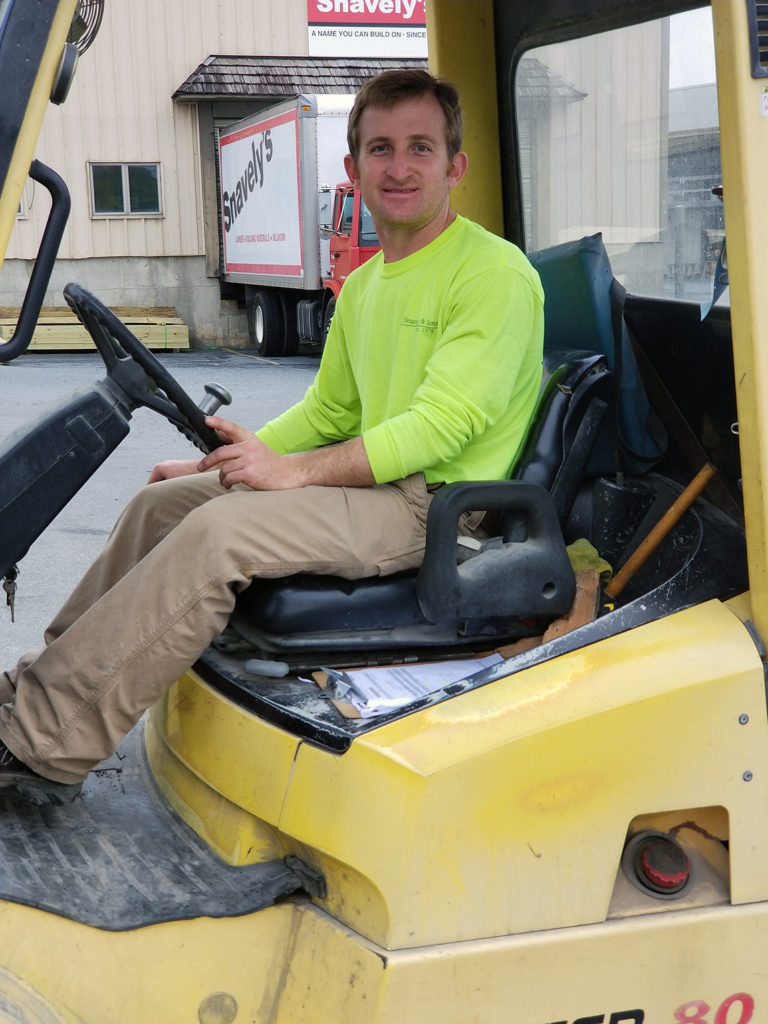 Jesse Snavely
Landisville Yard Manager
Jesse joined J.C. Snavely & Sons in 2015 and currently serves at the Landisville Yard Manager. He helps customers fill their orders and keeps the bins stocked in the warehouse. He is also involved with getting express orders pulled and out the same day for delivery. He receives and checks incoming paperwork that comes in from suppliers.
He most enjoys the challenges that fill his day, from helping customers to pulling loads for delivery. He says, "You can always say yes to everything and challenge yourself to get the job done."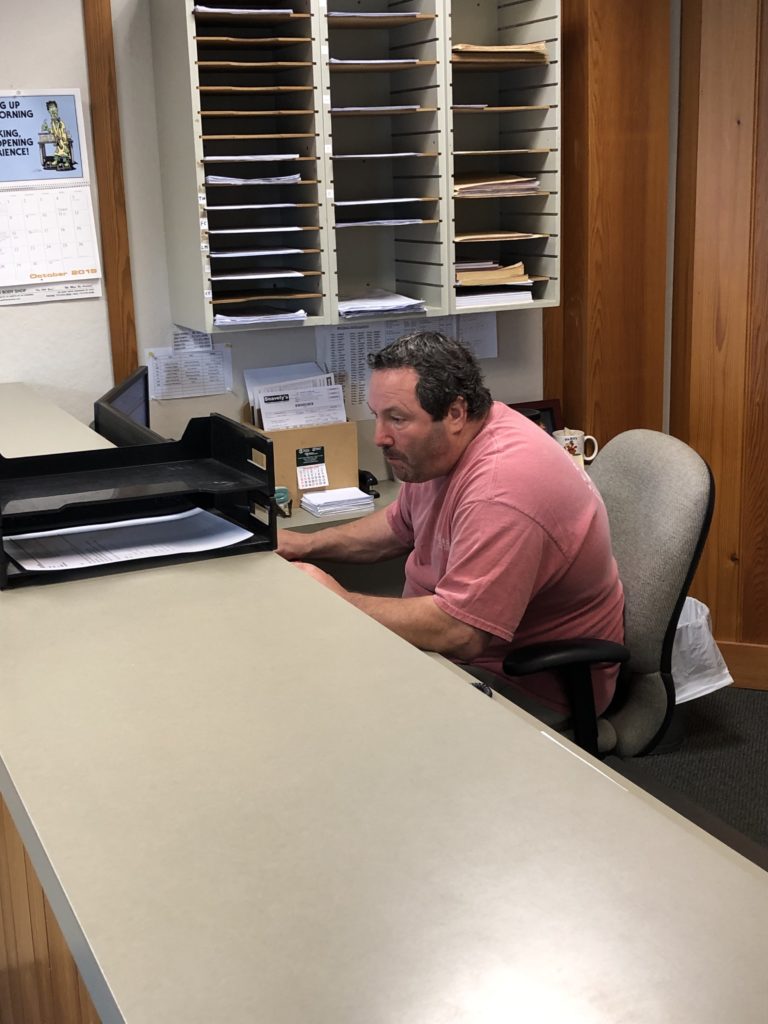 John Miller
Shipping Manager
John has worked for J.C. Snavely & Sons since 1988. As Shipping Manager, John manages shipments of building material to meet customers' schedules. He loves the challenge of making it all work!
John Greiner
Fleet Mechanic
John has been working for J.C. Snavely & Sons for 28 years and currently services Snavely's trucks and fleet equipment as a mechanic.